The Journey To Passive Income w/Pat Flynn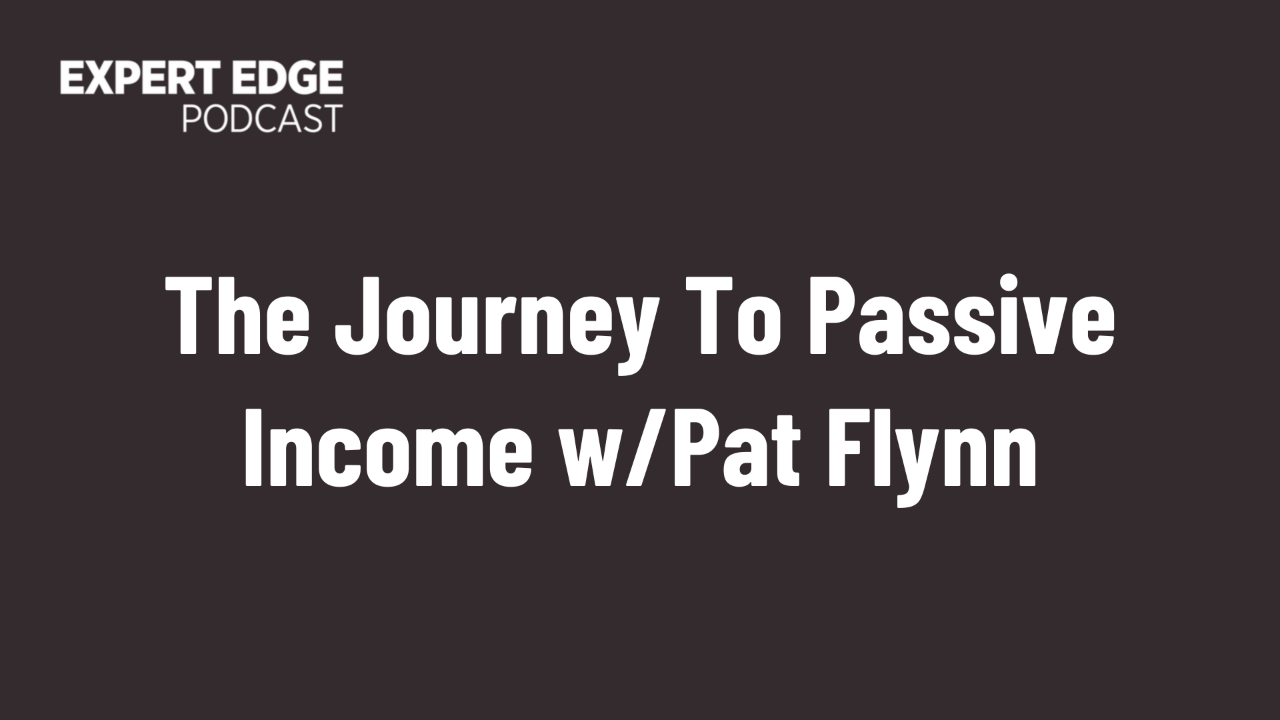 Every entrepreneur starts with the dream of making money while they sleep. But most realize, sooner rather than later, that this might be much more dream than reality. My guest on this week's episode of the Expert Edge - Pat Flynn, might have something to say about that! Pat is a professional blogger, keynote speaker, Wall Street Journal best-selling author and host of the 'Smart Passive Income' podcast.
And during this episode we dive deep on topics like:
How to find out exactly what your customer wants (so simple, yet so overlooked)

How Pat has built "superfans" and massive continuity programs with little to no paid advertising. (this is brilliant)

How to give your customers such a great experience that they want to promote you. (he shares an app that does this in just a few minutes)

And so much more!
You can find more from Pat Flynn at:
---
Discover how to authentically connect with your audience & fill your programs with a Conversion Story.
https://www.conversionstoryformula.com
Hit the "Follow" button so you don't miss an episode!
Love this podcast? Write a review and give it a 5 star rating! I'd love to hear from you.
Register for the free bonus training where you'll discover the 5 secrets to selling from webinar & live stages.
https://www.click.colinboyd.co/5secretstraining
Connect with Colin on Instagram:
https://www.instagram.com/colinboyd/
TOOLS COLIN RECOMMENDS:
Kajabi (Click here to learn more)
Check out Colin's Virtual Studio Setup and checklist


Listen to more of my podcast here: